10 Succulent Christmas Decorations to Spruce up Your Holiday
I absolutely love shopping online for succulents and gardening supplies. If you aren't already saving money by comparing prices online, give it a try! Here are six of my favorite things that I have purchased online as I build my own succulent oasis:
Christmas is my favorite time of year and succulents are my favorite type of plant. So naturally, finding ways to incorporate succulents into my holiday decorating sounded like a perfect idea. These decorations also make great Christmas-themed succulent gifts for friends and family.
This holiday season, why not ditch the traditional evergreen Christmas tree in favor of something a little more unique? If you're looking for some inspiration, succulents are a great option for festive, refreshing holiday decor.
10 Ways to Incorporate Succulents into Your Holiday Decorations
Decorating with succulents is a great way to add a touch of nature to your holiday decor. And since succulents are so easy to care for, they're perfect for busy holiday hosts. Here are some easy ways to use succulents to deck your halls this holiday season.
1. Succulent Ornament
A succulent ornament is a beautiful and unique way to decorate your Christmas tree. You can make your own succulent ornament by hot-gluing small succulent plants into glass ball ornaments.
Fill your clear glass ball terrarium with pebbles or sand for added stabilization and arrange everything to your liking. Hang it on your Christmas tree or in a sunny window as part of a larger decoration display.
2. Succulent Tree
If you have a small artificial tree, consider removing the traditional foliage and replacing it with a collection of small succulents glued or wired into place. For added interest, try using different colors and textures of succulents.
You can also make a succulent Christmas tree using a foam cone and some succulent cuttings. Simply attach the cuttings to the foam cone using greening pins or hot glue. Start at the bottom and work your way up. Once you've covered the entire cone, add a ribbon for hanging or place it on a decorative plate or shallow bowl.
3. Succulent Wreath
You can make your own succulent wreath base out of chicken wire, or purchase one pre-made with moss. Either way, the base should be covered with moss, then start hot gluing or pinning succulents into place with greening pins. It's best to lay the wreath flat in a cool, dry location until the succulents have had a chance to settle.
4. Succulent Advent Calendar
Count down the days until Christmas with your own succulent advent calendar. If you have time to prepare this succulent decoration in early November, you can go all out and use this time to propagate new succulents in time for Advent. This in-depth tutorial can help you make the perfect succulent Advent calendar.
Another way to enjoy succulents during Advent would be to fill 24 small pots with soil, then add one succulent to each pot. Place the pots in a line on a windowsill or other sunny spot, and water, prune, or just admire each plant when its number comes up on the calendar. You could even gift someone special with a different potted succulent each day leading up to Christmas.
5. Succulent Centerpiece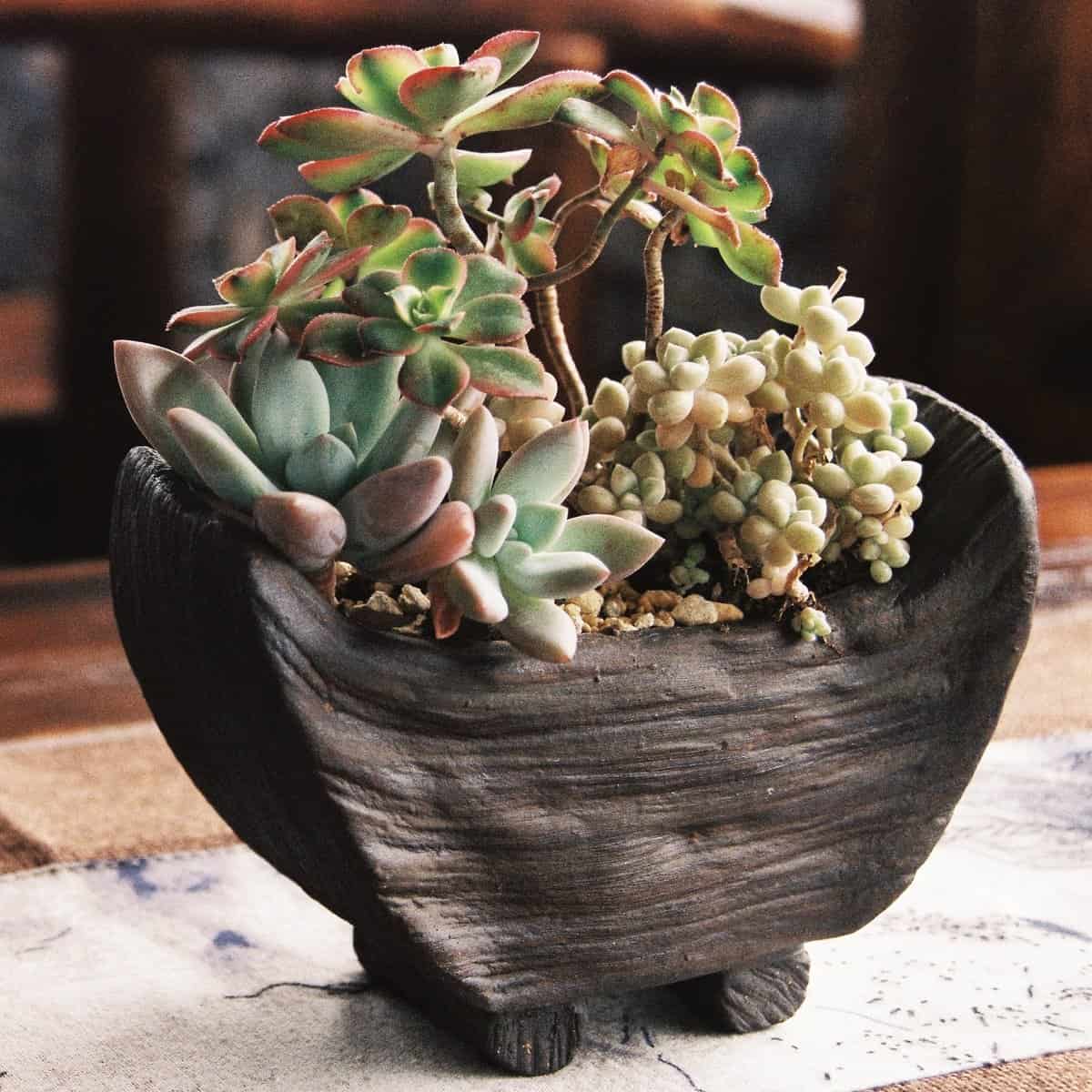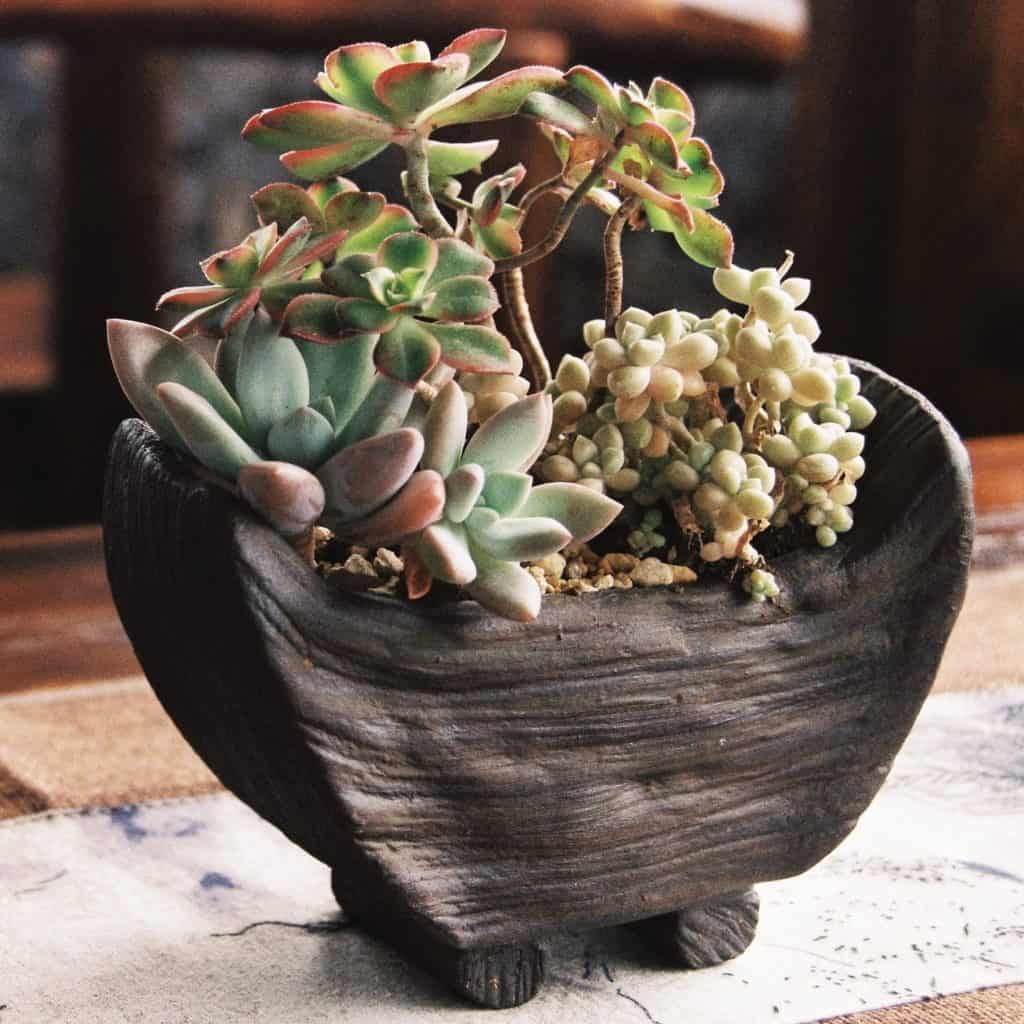 Create a beautiful centerpiece for your holiday dinner table by filling a shallow bowl or tray with sand and adding an assortment of small succulents arranged in holiday-themed shapes like stars or snowflakes. You can make your shapes pop by covering the exposed soil with white decorative stones. Surround the arrangement with candles for extra ambiance.
Related: DIY Succulent Floating Candle Vase with Water Beads
6. Succulent Ball
For a more whimsical decoration, try making a large "succulent ball" by hot gluing smaller plants onto a large foam ball. Once the plants are all in place, allow the glue to dry completely. Hang your finished ball from the ceiling or prop it up on a shelf or mantelpiece. You can add other Christmas-themed decorations to the ball like red ribbon, berries, moss, mistletoe, or pinecones for extra color and interest.
Related: Gorgeous Succulents With Pink Flowers (+Bloom Timeline)
7. Succulent Garland
A DIY succulent garland is similar to the wreath, but can be made much longer making it perfect for draping over a doorway, around the Christmas tree, or atop the fireplace. Simply create or purchase a long moss garland base, then start attaching your succulents at intervals along the length of the garland using floral tape. Fill in the gaps with ornaments, berries, pine tree clippings, or other festive pieces.
8. Succulent Stocking
Add some green to your mantle this year by turning mini succulents into draping stocking stuffers! Start by finding some small stockings (felt ones work well) in colors that complement your other holiday decor. Next, fill each stocking with stuffing material like Sphagnum moss. Then, add a few small succulents to each stocking and position them so they peek out the top. Finally, hang your stockings from the mantle using ribbon, string, or small hooks.
9. Succulent Mantle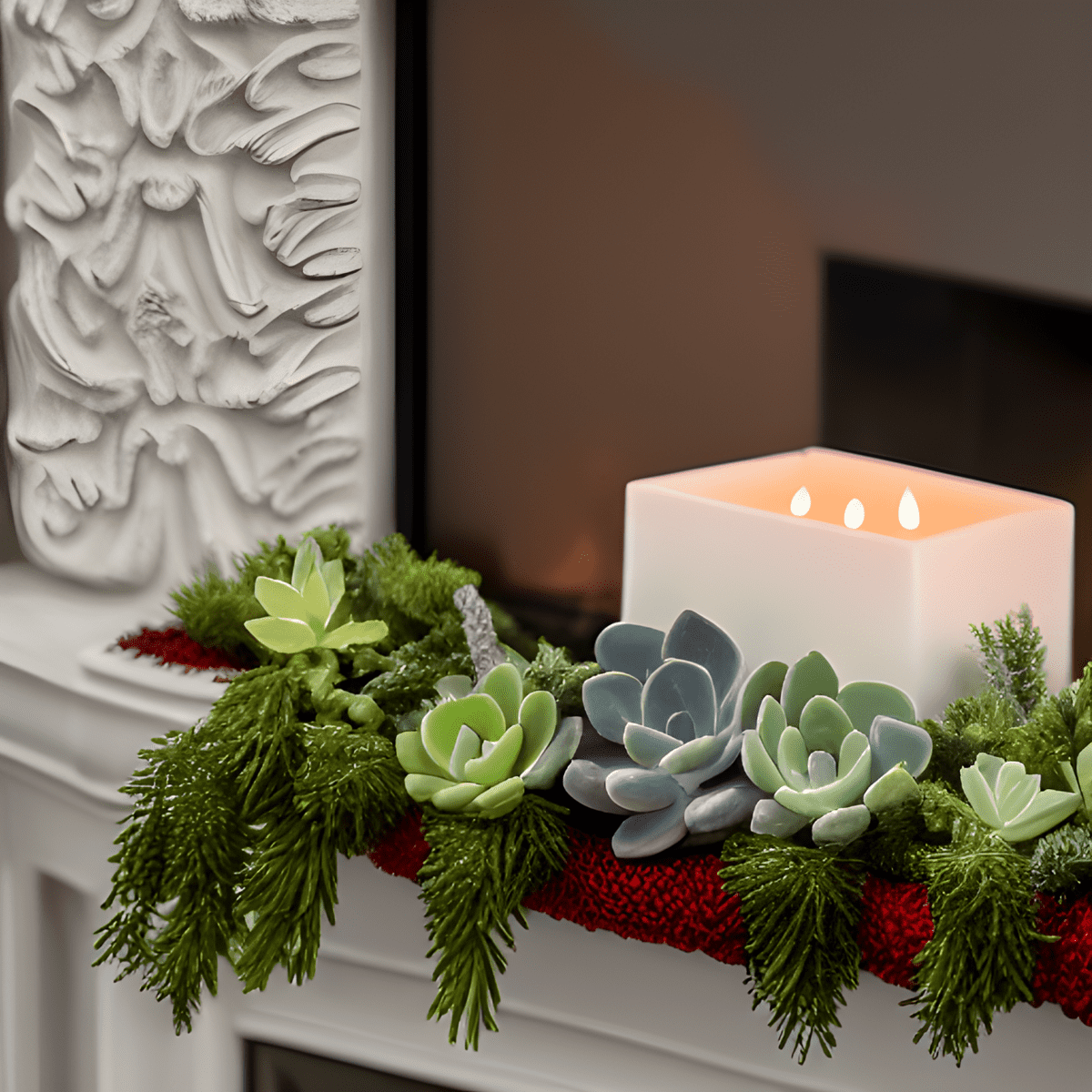 Create an endless supply of greenery for your mantle by covering it with fake moss and hot gluing mini rosette succulents directly onto the moss. This is a great way to add some color and life to your mantle without worrying about watering or sunlight. You can also drape garlands or strings of lights around the mantle for extra Christmas cheer. As soon as the holidays are over, repot your succulents and place them in a sunny window.
10. Succulent Gingerbread House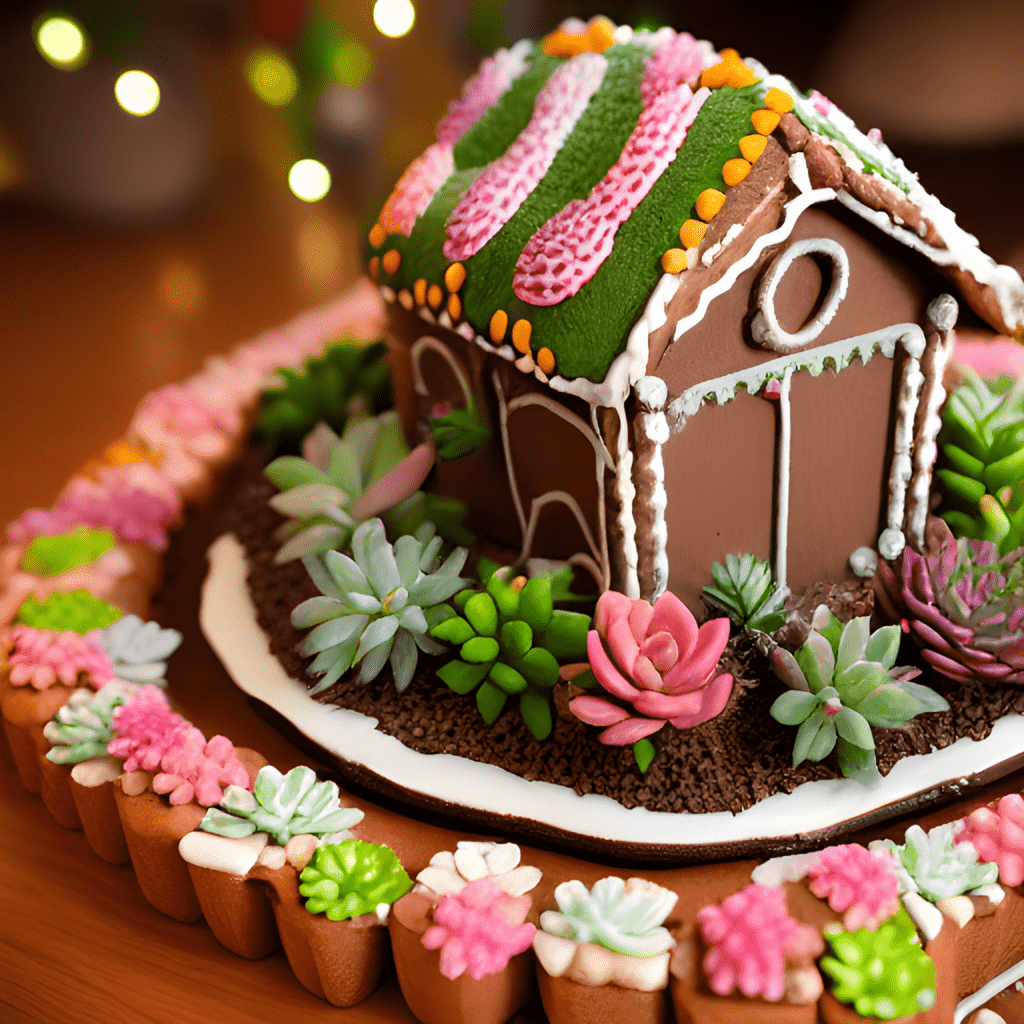 Finally, if you're feeling really ambitious (or if you just love gingerbread houses), try making your own edible succulent gingerbread house. Start by baking gingerbread walls and a roof following your favorite recipe (or feel free to use store-bought gingerbread cookies). Once everything has cooled, begin piping tiny succulent-shaped flowers around the edges of your house using icing. Then fill in your gingerbread home with other candies and decorations. Add some real succulents to the scene if you'd like but just make sure not to eat them!
Related: Cute Fuzzy Succulents
Succulents Are The Perfect Evergreen Decoration
You don't have to wait to create a dreamy room of succulents. Try something new with your holiday décor this year with these 10 succulent Christmas decoration ideas.
Whether you opt for something simple like an ornament or go all out with a gingerbread house, adding these gorgeous plants to your Christmas decorating is sure to give your home that unique touch that will have all your guests talking. So get creative and have fun!
Related: Surprising Ways to Get Free Succulents