How to Make a Living Succulent Garland
I absolutely love shopping online for succulents and gardening supplies. If you aren't already saving money by comparing prices online, give it a try! Here are six of my favorite things that I have purchased online as I build my own succulent oasis:
As the Christmas season approaches, many of us begin to think about how we will decorate our homes. Churches, public spaces, and private residences all undergo transformations as greenery, lights, and other symbols of the season appear.
For those of us who enjoy a more natural décor, a succulent garland is a perfect addition to any holiday display. I can't think of anything more joyful than creating gorgeous Christmas decorations with succulents–the plants I love the most.
If you're thinking about adding a succulent garland to your decor, here's everything you need to know.
What Is a Succulent Garland?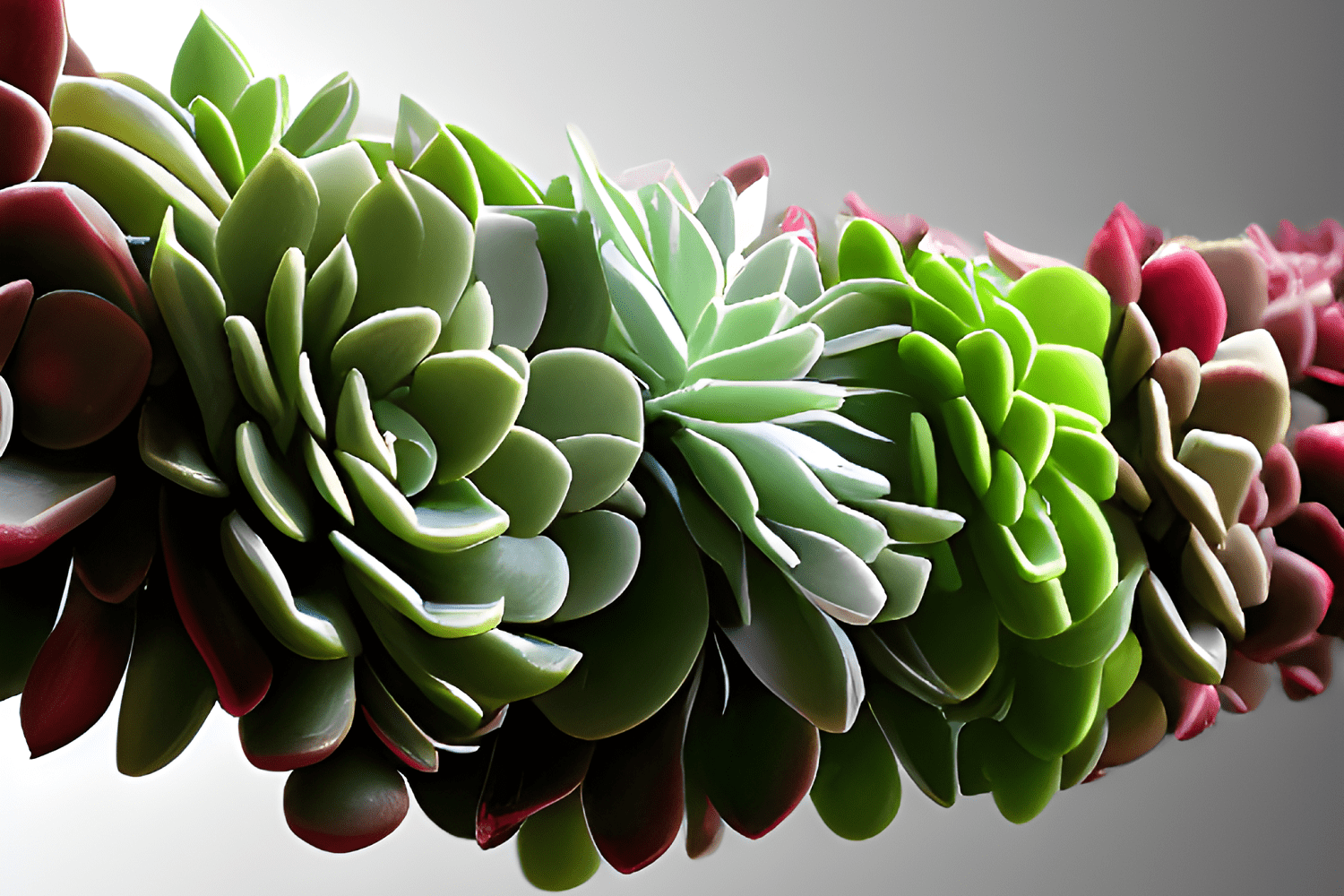 If you're anything like me, you love finding new and interesting ways to decorate your home. So when I came across succulent garlands, I was instantly intrigued.
A succulent garland is basically what it sounds like – a garland made out of succulents. And yes, it's as beautiful as it sounds.
Succulent garlands are perfect for adding a touch of color to any space, whether it's your home, office, or even wedding venue. They're also incredibly easy to care for, which is always a bonus.
Related: DIY Succulent Gift Basket for Valentine's Day
Why Use Succulents for Your Garland?
If you're looking for an eye-catching and unique garland for your next event, consider using succulents! Succulents are a great choice for a number of reasons.
First, they're relatively easy to care for. Simply water your succulents regularly and make sure they have plenty of sunlight.
Second, succulents come in a wide variety of shapes, sizes, and colors, so you can easily find ones that complement your event's theme. Third, succulents add a touch of elegance to any event. With a little care, they'll last a long time and look great!
What You Will Need:
Assorted real or faux succulent cuttings (enough to cover the length of your garland)
Garland base (options include yarn, twine, floral wire, faux pine or moss garland)
Floral tape
Hot glue
Optional embellishments: eucalyptus leaves, holly, ivy, mistletoe, berries, pinecones, etc.
3 Steps to Make a Succulent Garland
Use your own creative liberty to assemble the succulent garland to your liking. There are so many different ways to bring your vision to life!
Step One: Gather Your Supplies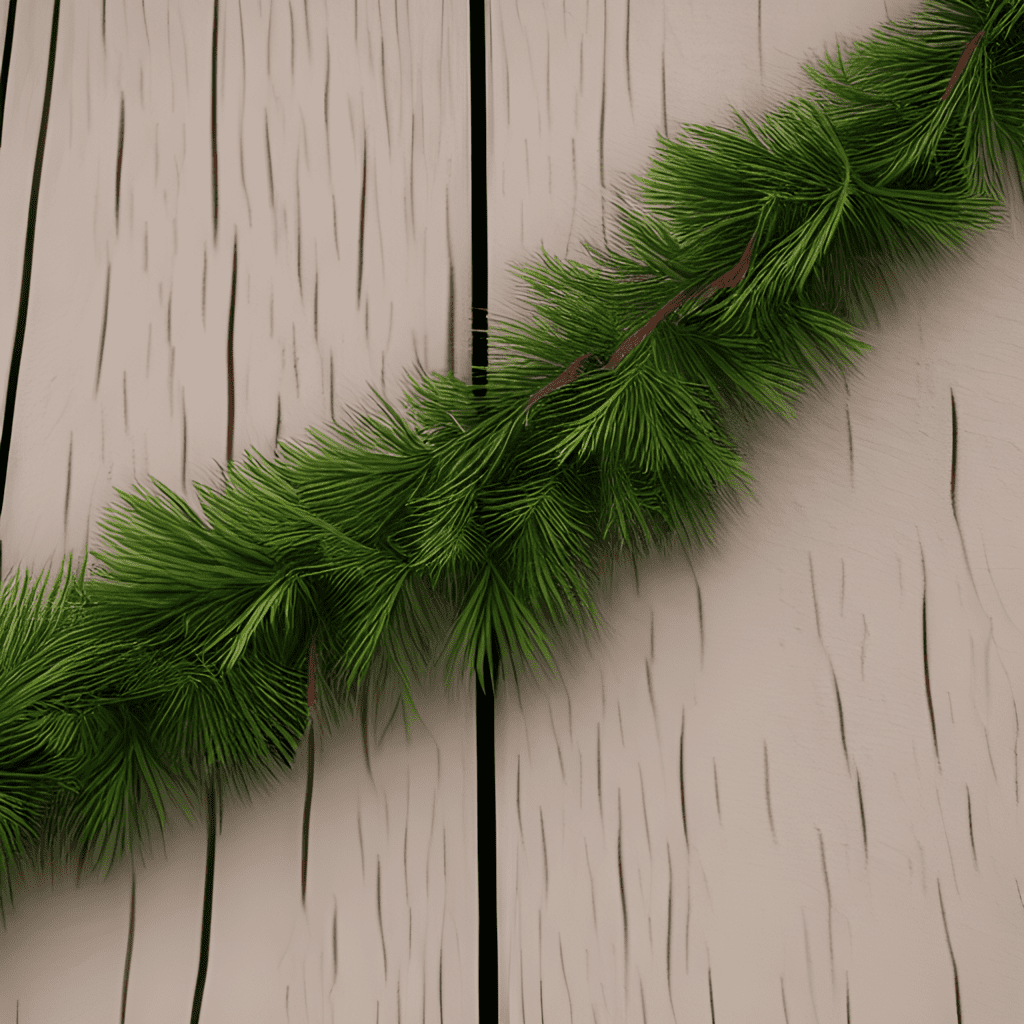 Before you begin this project, it's important to make sure you have all of the necessary supplies. I've made the mistake of starting and stopping projects because I didn't have all of the materials I needed, and it's not fun.
This is a good time to decide exactly what you want to use as your garland base. Your options include anything long and strong like yarn, twine, floral wire, or faux pine garland. I personally love the pine garland base because you won't need to cover every inch of it with succulents for it to look gorgeous.
You can also start collecting any extra embellishments at this time like acorns, dried berries, mistletoe, and more.
Related: How to Make a Living Succulent Christmas Tree
Step Two: Add the Succulents
Adding the succulents is the most time-consuming part of this project, but it is also the most rewarding. To add the succulents, start at one end of the garland and work your way to the other end in a spiral motion.
Tuck the succulents close together in bunches of two or three. To attach a succulent, hold the stem in place against the garland base with one hand, and wrap floral tape snuggly around it with the other hand. When possible, leave the end of the stem exposed so that the cutting can sprout roots and stay fresh for longer.
As you add each succulent, you can cover the exposed stem of the last one. Continue adding succulents until you come to the end of the garland or run out of succulents. You can then snip off any excess garland.
Related: How to Make a Living Succulent Christmas Tree Ornament
Step Three: Add Decorations
The optional embellishments not only add some extra appeal but also allow you to cover any joints or bare spots on your garland. Pull out your hot glue gun and add small decorations anywhere the floral tape may be showing.
The tape will act as a protective barrier between your succulent's stem and the hot glue. Allow the glue to cool, and then give your garland a gentle shake to see if anything needs more floral tape or glue.
Rest your succulent garland on a table or fireplace mantle for at least two or three days to allow everything to settle. This gives your succulents a chance to heal, making them ready to hang over any doorpost, wall, or Christmas tree.
Related: How to Make a Living Succulent Wreath for Any Occasion
Tips for Making and Caring for Your Succulent Garland
Making your own succulent garland is a fun and easy way to add some color to your home décor. Here are a few tips to help you create a beautiful garland and help you keep it healthy all season long.
1. Choose a variety of succulents that have different shapes and colors.
This will add visual interest to your garland. Start with colors that complement each other like green and red.
2. Hang your garland in a bright location where it will receive indirect sunlight. Succulents need plenty of sunlight or they will start to stretch toward the nearest window.
3. Mist your garland regularly. Your succulent cuttings will start to sprout roots over time, keeping them healthy for longer.
4. Dismantle your garland in time. If you plan to reuse your cuttings in another arrangement, gently remove your succulents and repot them until you're ready to start a new project.
Related: How to Create a Live Succulent Advent Calendar
Enjoy Your Succulent Garland
Christmas is just around the corner, and that means it's time to stop thinking about how you're going to decorate your home and take action! If you're looking for something a little bit different this year, I definitely recommend making your own succulent garland.
Succulents are a trendy plant right now, so what better way to show off your style than by using them as part of your Christmas decoration? Plus, they're easy to care for – no drenching or fertilizing required!
And if you make your own garland, you can be sure that it'll be one-of-a-kind. So what are you waiting for? The sooner you create your garland, the sooner you can start enjoying it.
Related: Tips to Create a Dreamy Room Full of Succulents