How to Create a Live Succulent Advent Calendar
I absolutely love shopping online for succulents and gardening supplies. If you aren't already saving money by comparing prices online, give it a try! Here are six of my favorite things that I have purchased online as I build my own succulent oasis:
One of the worst things you can do as a succulent owner is to watch your plants grow. It's about as effective as watching water boil. I admit that I have been caught watching my plants closely as they slowly sprout roots and tiny pups in a matter of six weeks or more. But now there is a solution–hide some leaves or cuttings in this year's Advent calendar, and only allow yourself to open one plant each day until Christmas!
If you're like I am and love succulents but have been dragging your feet on building your collection, this might be perfect for you. It can keep you on track for new growth without the stress of watching your plant grow and wondering if it will actually take root. Incorporate your love for succulents with the countdown until Christmas this year and create an Advent calendar full of newly propagated succulents.
Combining something you love like succulents with Advent can help you keep your mind fixed on what really matters this Christmas season. I have an amazing collection of succulents, but I always love finding new opportunities to propagate even more.
Working with succulents really calms my physical, emotional, and mental exhaustion. It's a positive activity that I find time for every single week. I'm excited to work them into my Advent calendar and continue growing my collection this year.
This is also an activity that can get the kids involved with gardening and teach them to appreciate nature. As they count down the days until Christmas, they can reflect on the beauty that is revealed to them each day in their succulent calendar.
What is an Advent Calendar?
An Advent calendar is a Christian tradition that helps believers prepare for the coming of Christ on Christmas day. Each day during Advent, a small door, letter, or gift is opened to reveal a Scripture verse, a prayer, or other activity. In this instance, it will reveal a newly propagated succulent.
Why Use a Succulent Advent Calendar?
Succulents are a popular plant, known for their low maintenance and unique appearance. They come in many colors, shapes, and sizes- making them perfect for this project!
Not only are succulents easy to care for, but they can also last a long time. Additionally, a baby succulent propagated from its mother's leaf (which is what I'll be using to make this calendar) can live off of the nutrients and water from that leaf for more than two months. This makes them ideal for an Advent calendar because you can rest assured that no harm will come to the tiny plants as they await their day of revealing. The hope is that the succulent will sprout a new baby while it is waiting to be revealed.
Plus, what's more fun than opening a little door each day to find a new succulent waiting for you? And unlike a piece of chocolate, it's a memory that will last all year long as the succulents continue to grow throughout the new year.
Related: Creative Succulent Planter Ideas
Things to Know About Creating a Succulent Advent Calendar
Before you decide to do something like this yourself, there are a few things you should understand. I wouldn't want you to be disappointed if the results weren't exactly as you had hoped!
Not All Leaves Sprout Babies
First and foremost, you need to understand that this is not an exact science. I've propagated and grown many succulents, and I still can't guarantee that each one will survive. But I have had a lot of success with propagating leaves, so I'm confident that the majority of the leaves should sprout new babies. If you're worried that some will fail, you can always put multiple leaves in each calendar day!
Creating a Succulent Advent Calendar Takes Preparation
Secondly, you need to be aware that this project will take some time. I'm starting mine about two months in advance so that the leaves have plenty of time to callous and grow new roots.
If you are looking for something to throw together for your kids on the last night of November, this is not for you! Save it and add a reminder in your calendar to start preparing your succulent Advent calendar as early as October 15th to give yourself plenty of time. I would say that you could start it as late as November 1st and still see some great results.
You Can Use Full Grown Succulents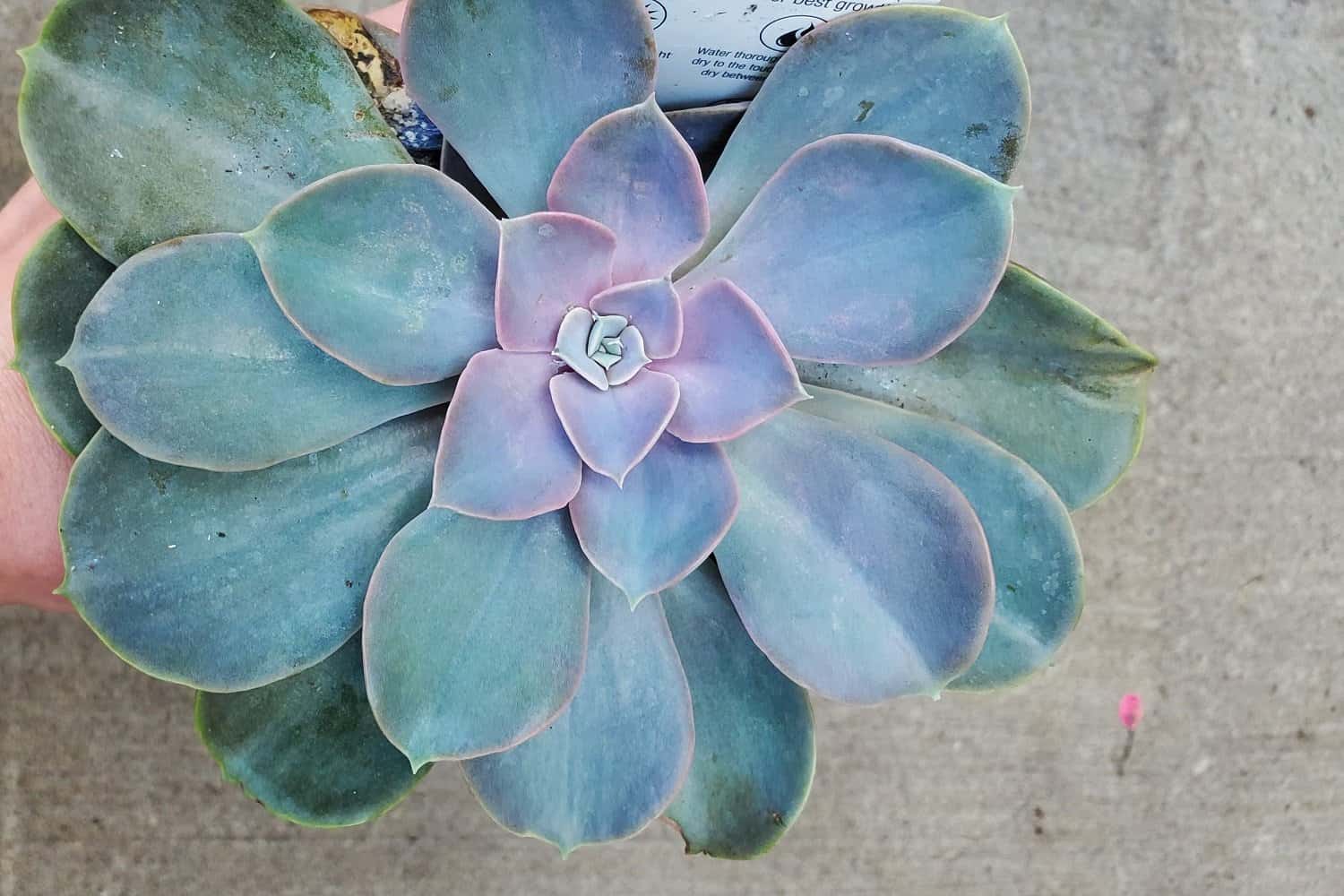 If you are doing this succulent Advent calendar for your kids and you prefer to use full-grown succulents for this project, you can! I would just recommend you wrap each succulent no earlier than a night or two before the kids open it the next morning. That way you can still have the plants grouped somewhere near a window, soaking up any sun they can get all month long.
Make Sure You Have Supplies on Hand
And lastly, you'll want to make sure you have the proper supplies on hand. I've listed everything you'll need below, but feel free to adjust as needed based on how you wish to decorate your calendar. It's good to read through the entire guide thoroughly before deciding if you should DIY a succulent calendar this year.
Supplies You'll Need:
To create your own succulent Advent calendar, you'll need the following supplies:
24 succulent leaves or cuttings (double or triple that number if desired)
24 small gift boxes or paper bags, a box with 24 compartments, or a reusable Advent calendar
24 small pots or containers (I bought these)
Optional: ribbon, paint, markers, glitter (just a little something to decorate your succulent calendar)
6 Steps to Create a Succulent Advent Calendar
Use these steps as inspiration to create a succulent Advent calendar that fits your taste. You can take this in so many different directions, so the more unique, the better!
Step 1: Collect Your Succulent Leaves
You'll need a minimum of 24 healthy succulent leaves for this calendar. You can double or triple that number and add up to three leaves to each Advent date. To make this even more fun, collect an assortment of succulent types.
The echeveria genus is best known for succulents that will sprout new babies from their leaves. You can either gently twist and pull healthy, large leaves from the bottom of succulents out of your own collection, or you can order them online to use in your succulent Advent calendar. There are plenty of trustworthy stores that sell succulents, and many of them offer cuttings and leaves as an option.
Step 2: Prepare The Calendar
If you want to DIY the calendar portion, you can either use 24 separate small gift boxes or paper bags, or construct a single box with 24 small compartments. You can also take the simple route and buy a reusable Advent calendar that can be set right on a windowsill. Whichever method you choose, the back of each box should be open to allow a bit of sunlight to reach the plants. With the reusable calendar, carefully drill or cut some openings.
The front of the box can be simple gift box tops that will open individually. Or if you're using a large box with 24 compartments, you can cover the face of it with wrapping paper or construction paper after placing the succulents inside. To open each one during Advent, gently use your finger to pop a hole in the paper.
Step 3: Label and Decorate Your Succulent Advent Calendar
Label each compartment with a number from 1 to 24 and decorate it to your liking. Using ribbon, bows, glitter, markers, or any art materials you have in your home, decorate your calendar to your liking. Make it an eye-catching succulent Christmas decoration in itself! You can even add cutesy sayings, like "no peeking early!" or "shhh, the babies are sleeping!" Make your calendar a fun and alluring part of the Christmas season with a few simple embellishments.
Step 4: Lay a Succulent Leaf in Each Compartment
Add a sprinkle of Sphagnum moss and a freshly cut succulent leaf into each box, paper bag, or compartment. You can give the moss a mist of water if you're not afraid of the water damaging your calendar. Most succulent propagations do not need water during this time because they feed on the mother leaf for up to three months. Depending on the size of each compartment, you can add up to three leaves so that there is a higher possibility that at least one will sprout a new baby plant by the time you or the kids open it.
Step 5: Attach the Calendar to a Window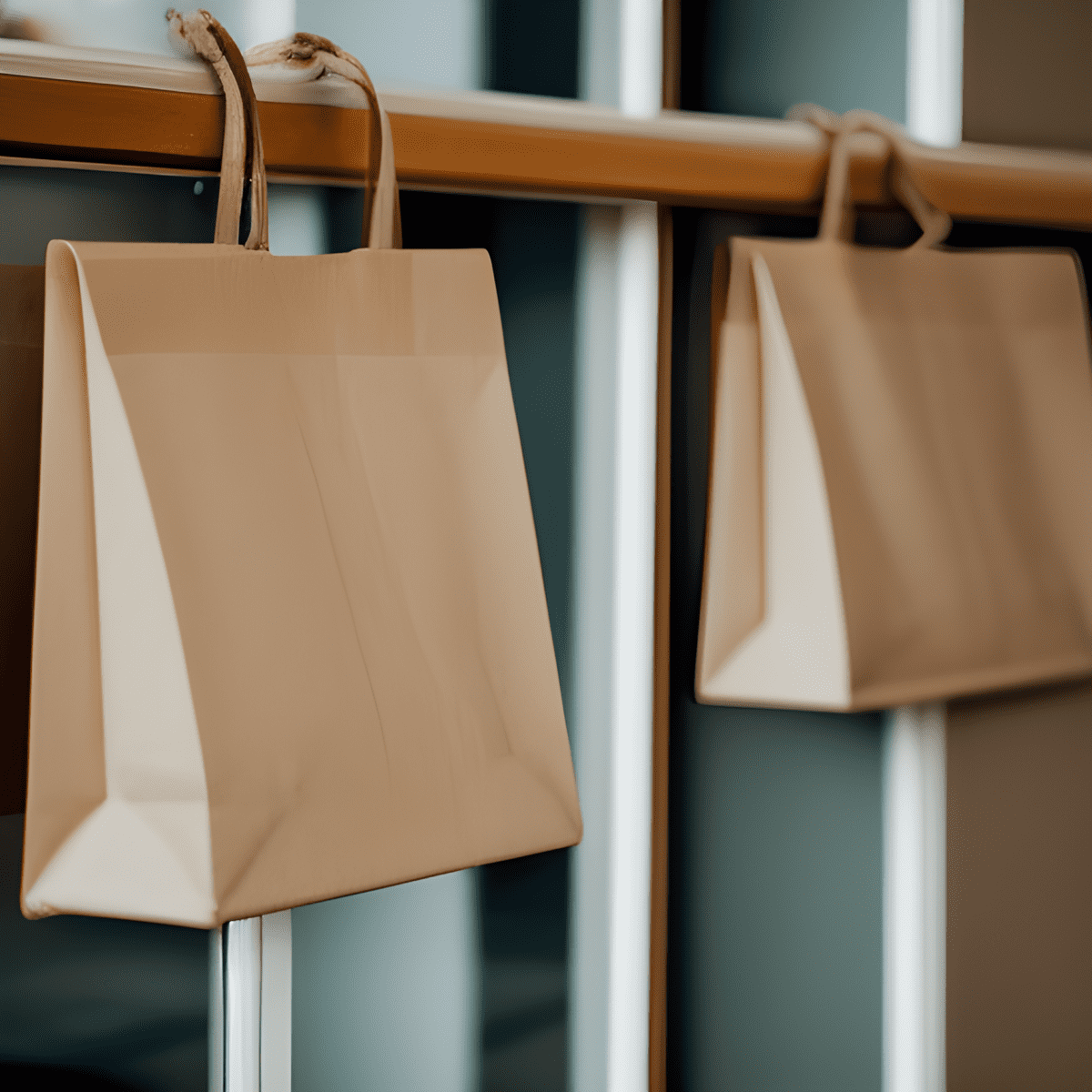 Use tape, string, or window suction cups to attach the calendar containers to a north or south-facing window. Or if you're using gift boxes, just stack them on the windowsill and make sure to cut a small opening in the back of each one. This allows your growing succulents to soak in some bright, indirect sunlight during Advent.
If you only have an east or west-facing window available, create a sheer backing to your calendar using something like wax paper or sheer curtain material. This will filter any direct rays of sunlight that could burn your succulents, but it still allows them to soak up the sunlight and grow.
Step 6: Open and Pot Each New Baby!
Each day that you open a new succulent during Advent, take time to appreciate the progress its made. Inspect the tiny roots it has sprouted and enjoy the new baby succulents. Repot it into a fresh pot of succulent soil and set it on a windowsill or shelf where you can continue to watch it grow. During the New Year, that baby will grow into a gorgeous plant! You can continue to appreciate the time and effort you put into your succulent Advent calendar all year long.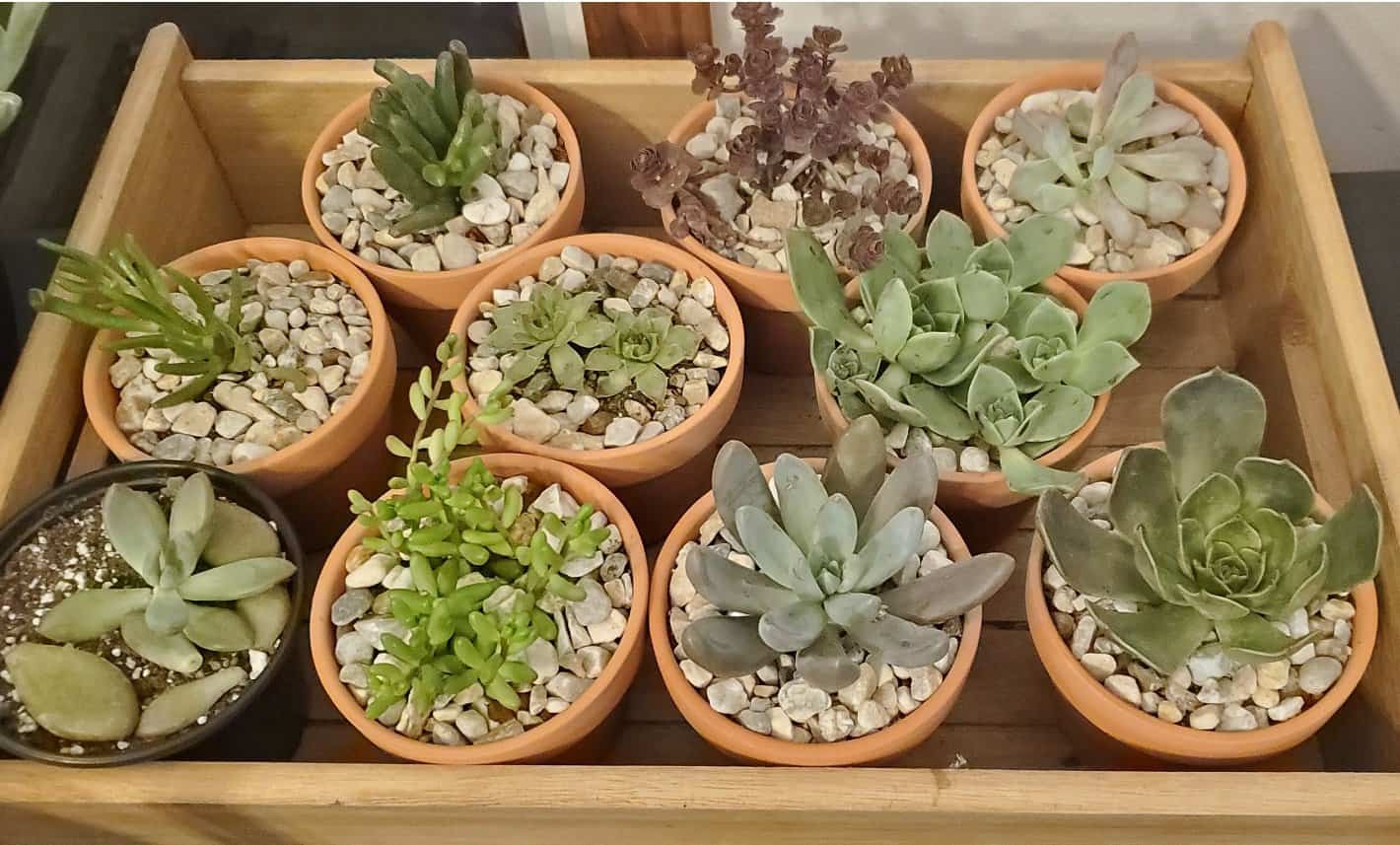 Let The Countdown Begin
Creating a succulent Advent calendar is a fun and unique way to count down the days until Christmas. Not only are you gifting live succulent gifts that can be enjoyed for years to come, but you're also creating a beautiful and festive decoration for your home. This project is simple to do, and it's a great way to add some extra holiday cheer to your home. Plus, if you've been dragging your feet on growing your succulent collection through propagation, this project leaves no excuses!
These hardy plants are perfect for beginners and make stunning decorations for any home. And one of the best things about succulents is that they're pretty easy to take care of.
Incorporate your love for succulents with your Christmas countdown this year and create an Advent calendar with your succulents. That way you can keep your mind fixed on what really matters this Christmas season while coupling it with something you really love.
Related: How to Make a Living Succulent Wreath